I was perusing the internets, and came across some computer case mods. Some of them were totally awesome! But, some were creepy and well…just creepy.

Leela from Futurama: There's something just off about this one that just creeps me the fuck out.

The Machine: All I ever wanted was a skull staring at me while I compute…I have to admit the rest of the case is pretty sweet.

Famine Mod: It's just creepy in my opinion.

Beaver: Just why?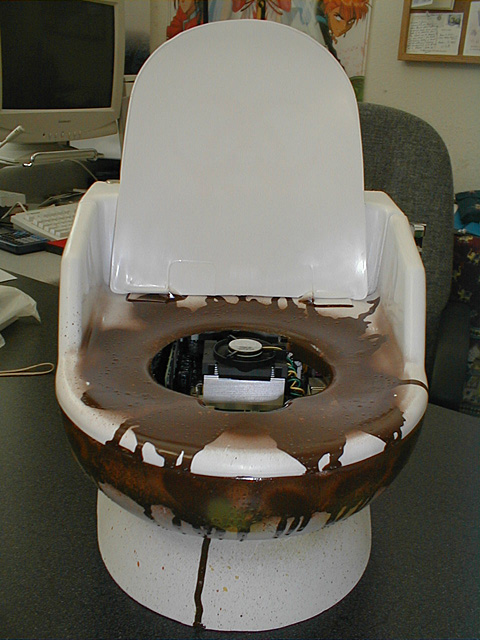 Toilet PC: That's just disgusting.
Honorable Mention


NecroMac: Just because it's a Mac…